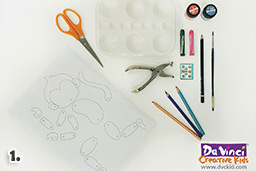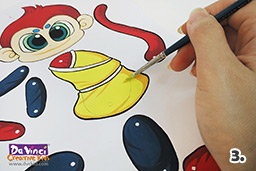 Colour the monkey template with either paint, colour pencils or oil pastels.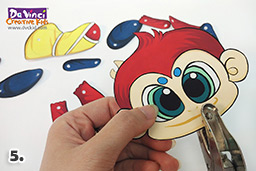 Use the hole puncher to punch out the holes in all the puppet pieces.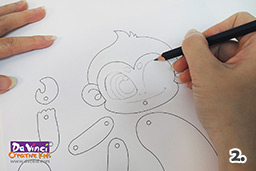 Draw some eyes and a mouth on the monkey's face. You may also add clothes or decorations if you want.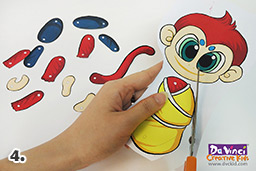 Once the colouring is finished, cut out the puppet pieces.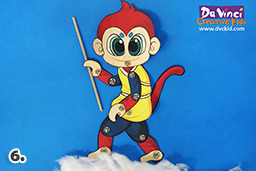 Combine all the pieces with the snap fasteners and you're done!