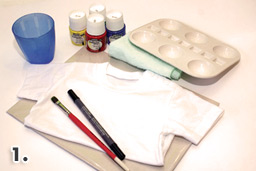 Prepare all the materials as shown in the picture: a plain T-shirt, a paintbrush, fabric pens, fabric paints, a pallette, a water container and a piece of thick cardboard.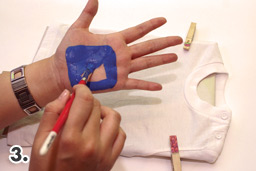 We're going to do an elephant design. Using the paintbrush and fabric paint, paint a square onto your palm.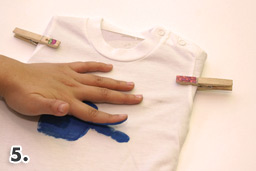 Using your index finger and more paint, give the elephant a trunk.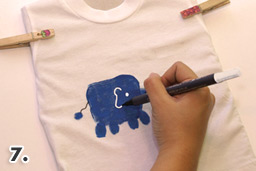 Using a fabric pen, add eyes, ears and other features to your elephant.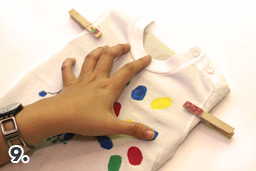 In this design, the elephant has a bunch of balloons. Print colourful thumbprints onto the T-shirt.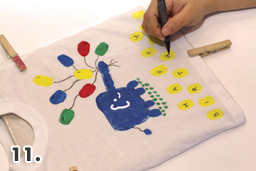 Using the fabric pen, add strings to the balloons and write your message down.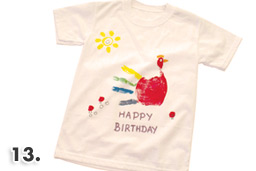 There are other designs to try too using your hand and finger prints. Have fun exploring!