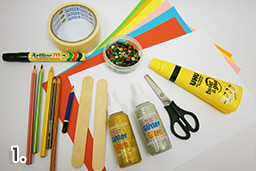 Materials: 1 piece of A4 paper, colour papers, scissor, pencil, marker pen, UHU glue, sequins, glitter glue, masking tape, 2 ice-cream stick, colour pencils.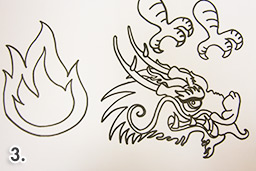 Then trace with marker pen.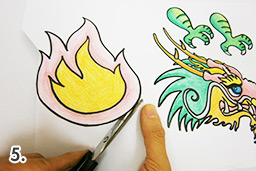 Then cut dragon head,tail & leg.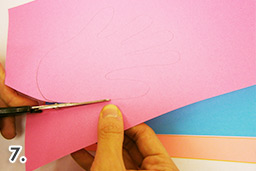 Cut it out.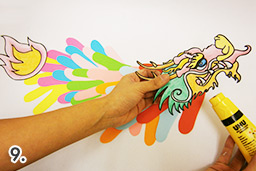 Paste head, tail & legs on body.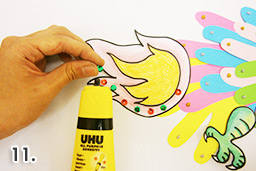 Next, decorate the dragon's tail with sequins.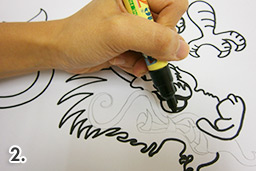 Draw dragon head, tail and leg.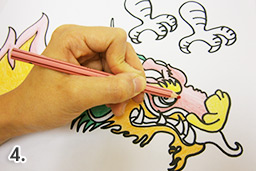 Colour it with colour pencil.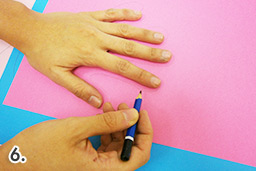 Trace hand on colour paper with pencil.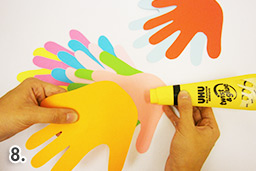 Use glue & paste paper hands one by one as body.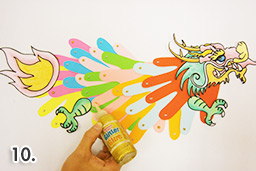 Apply glitter glue on dragon's body.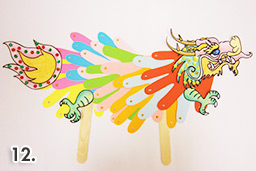 Use masking tape to stick ice cream stick behind body.