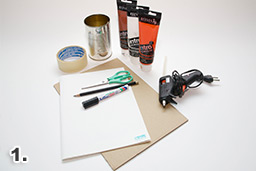 Materials: Cans (tin), masking tape, scissors, cardboard, art paper, hot glue gun, acrylic (brown, orange, white).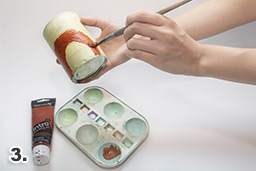 Paint it with brown acrylic (leaving out the tummy area).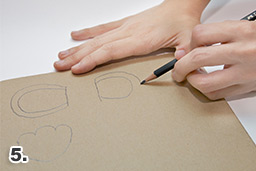 Draw out the legs & ears on cardboard.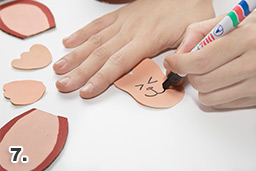 Draw out the eyes, nose & mouth.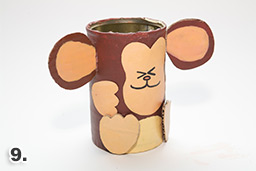 Now you have a new pen holder!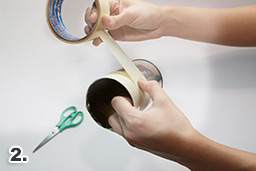 Wrap tin can with masking tape.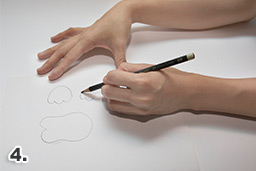 Draw out the face & hands of the monkey on a piece of paper.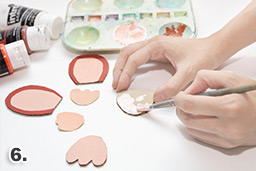 Cut them out & paint all the parts.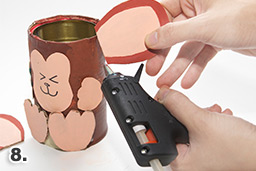 Stick them onto the can.