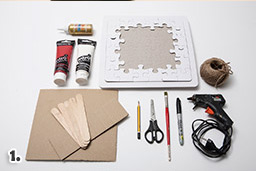 Materials:
Blank puzzle pieces, Paint, String,
Ice-cream stick, Cardboard, Glitter

Tools:
Scissors, Brush, Marker, Hot glue gun, Pencil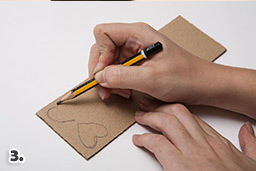 Draw on patterns on a piece of cardboard and cut out.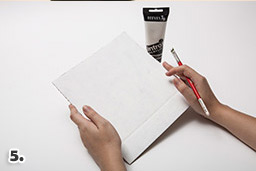 Prepare a big piece of cardboard and paint the front. This should be big enough the cover the whole frame.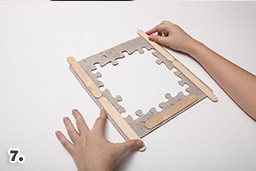 Leave the top with a gap to put in pictures.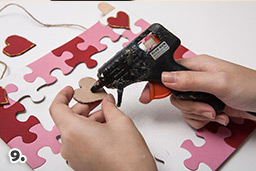 Stick on the shapes you've cut just now.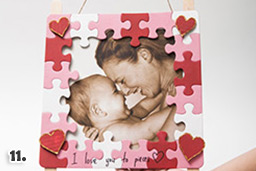 Insert your favourite picture of you and your mom. All Done!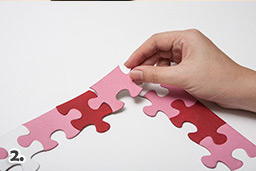 Paint the puzzle pieces with your favourite colour.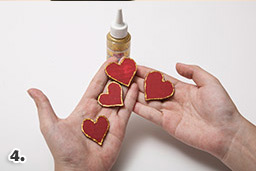 Paint and decorate with glitter.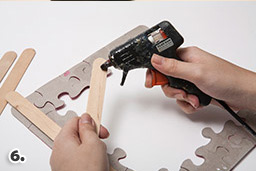 On the back of the puzzle pieces, stick on the ice cream sticks.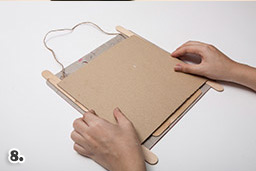 Stick the strings. Glue on the cardboard backing.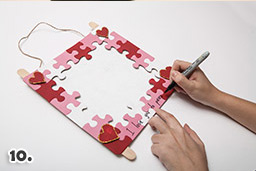 Write down your message at the bottom.