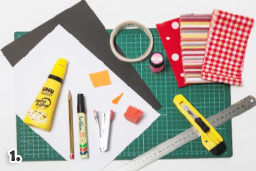 Materials: A4 paper, A4 Black Paper, Fabric Scrap, Orange Felt (small piece), Double Sided Tape, Staple, Scissors, Cutter, Red Pastel/Cheek Blush, Black Marker.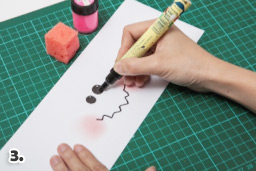 Draw eyes, mouth and apple pink blush for the Snowman.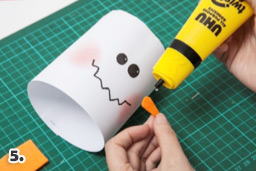 Use a small piece of orange felt, cut into a triangle shape for the nose.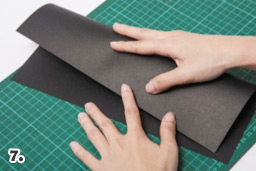 Fold the A4 black paper and cut into half.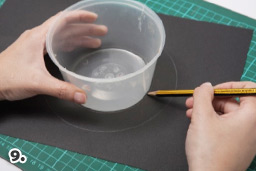 Trace 2 circles on a piece of A4 black paper.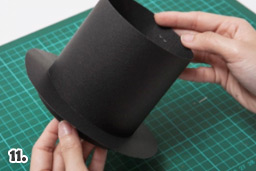 Place the 'doughnut' shape onto the cylinder crown.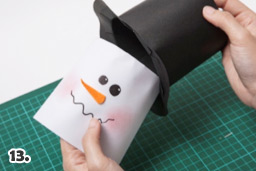 Place the hat on the Snowman's head.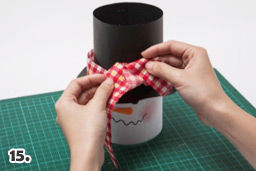 Place it on the Snowman's hat and tie a bow.